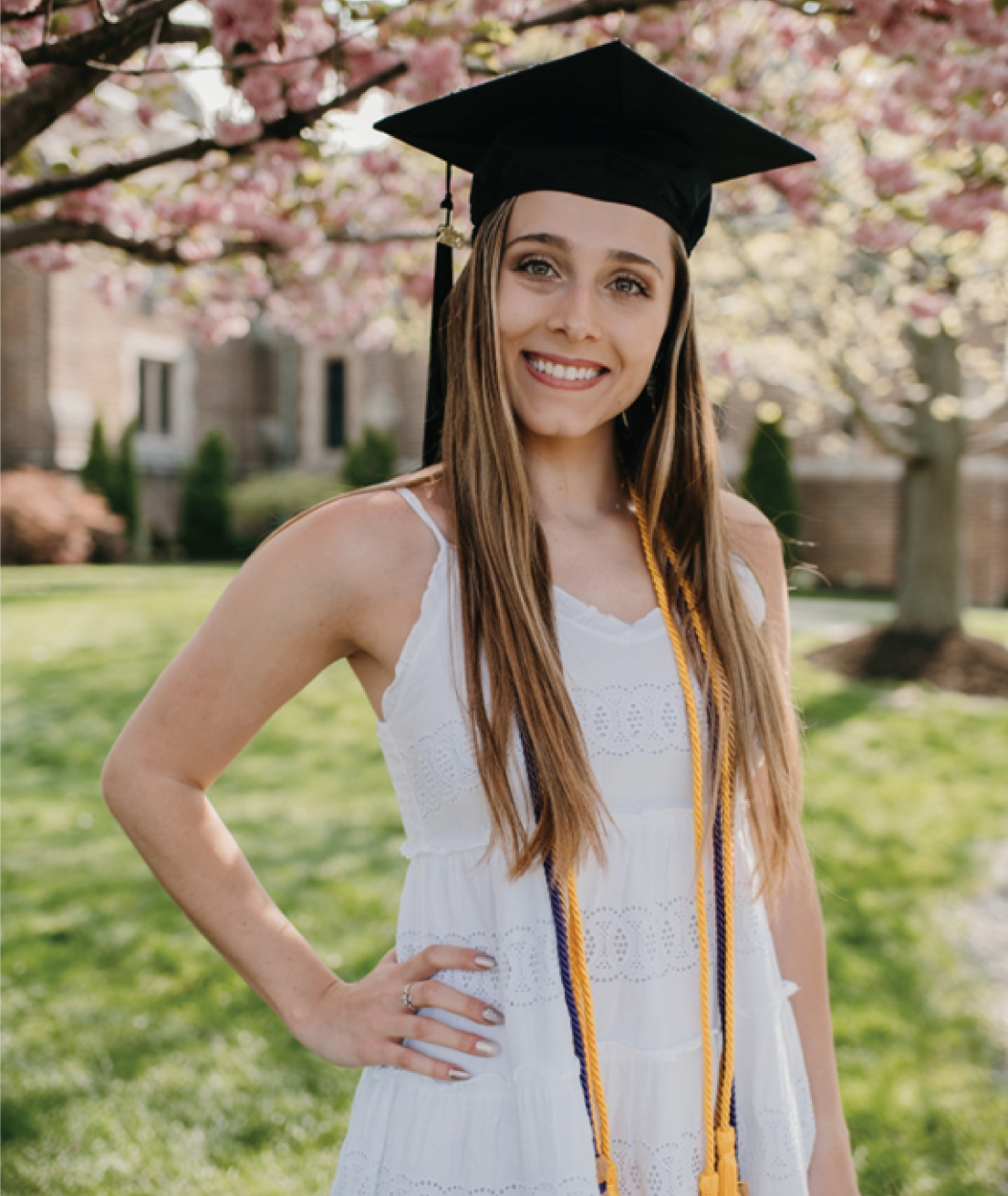 Hi, my name is Gianna, but I go by the nickname Gigi (yes, like the musical!). This summer, I'm delighted to have the opportunity to be a Marketing & Events Intern with Erie Downtown Partnership. I recently graduated in May from Mercyhurst University in Erie with a double major in Marketing and Psychology. This fall, I will be pursuing my MBA from Gannon University.
Born and raised in Erie, PA, I've had the opportunity to spend many summers at Presque Isle in the sunshine as well as many winters wondering when the snow may come to an end. Throughout my life, I've frequently visited downtown Erie, enjoying the Bayfront, local downtown food scene, and nightlife. As a native to Erie, it's been amazing to see how many new businesses, local talent, and exciting events have been fostered in downtown Erie.
Being a recent addition to EDP, I've been lucky to have the chance to participate in the first few summer events hosted by EDP. It's been amazing to meet new faces as well as experience feelings of community and excitement that these events bring to downtown. My first event with EDP was the 14th Fest, which turned out to be a great success! The Thursday night concert series have been a blast, as well as the Great Race in which I got to take photographs of cars that were over 100 years old! During these events, you can find me taking photos and videos of the excitement of the events or handing out brochures with more of EDP's upcoming events in downtown Erie. I'm thrilled to be part of the first Movie Monday for this summer in which Encanto will be shown in Perry Square.
I look forward to my time at EDP for this summer and cannot wait to keep making memories with the EDP team and those in the Erie community!
Until next time,
Gigi