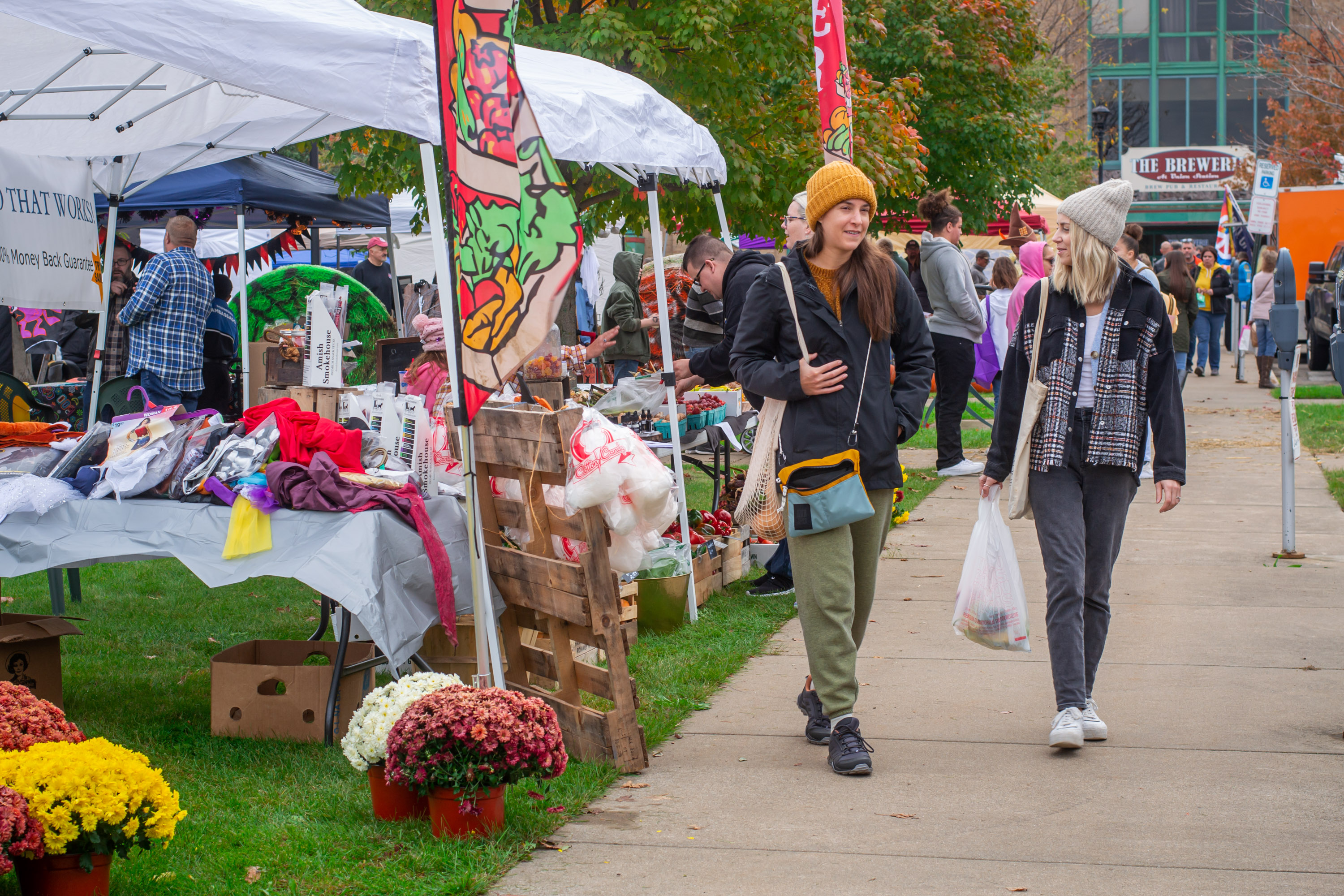 Join us for Fall Fest 2022! This year's Fall Fest will take place on Sunday, October 23rd in Griswold Park from 10:00 AM to 5:00 PM. Explore tons of locally made crafts and goods, participate in kids' activities, shop for harvest produce, enjoy local food trucks, sip some Brewerie beer, and take in live music all day!
Music Line Up:
10:00 am - Skylar Otto-Smith
11:00 am - Fresco
12:00 noon - Brooke Surgener
1:00 pm - Tommy Link
2:00 pm - The Buffalo Concertina All-Stars polka band!
To participate as a vendor, click below:
This year we have also added a Classic Car Trunk or Treat! To participate, please register your classic car at the form below:
The Classic Car Trunk or Treat will take place East of Griswold Park on Peach Street between 13th and 14th Streets. Car owners will be provided with a bag of candy to give away but are welcome to bring candy and decorate the cars! Prizes will be announced for Best Car and Spookiest Car at 3:00 PM.
Also enjoy this Fall vibes playlist from all Erie area original artists: